Oil Change Service near Tinley Park, IL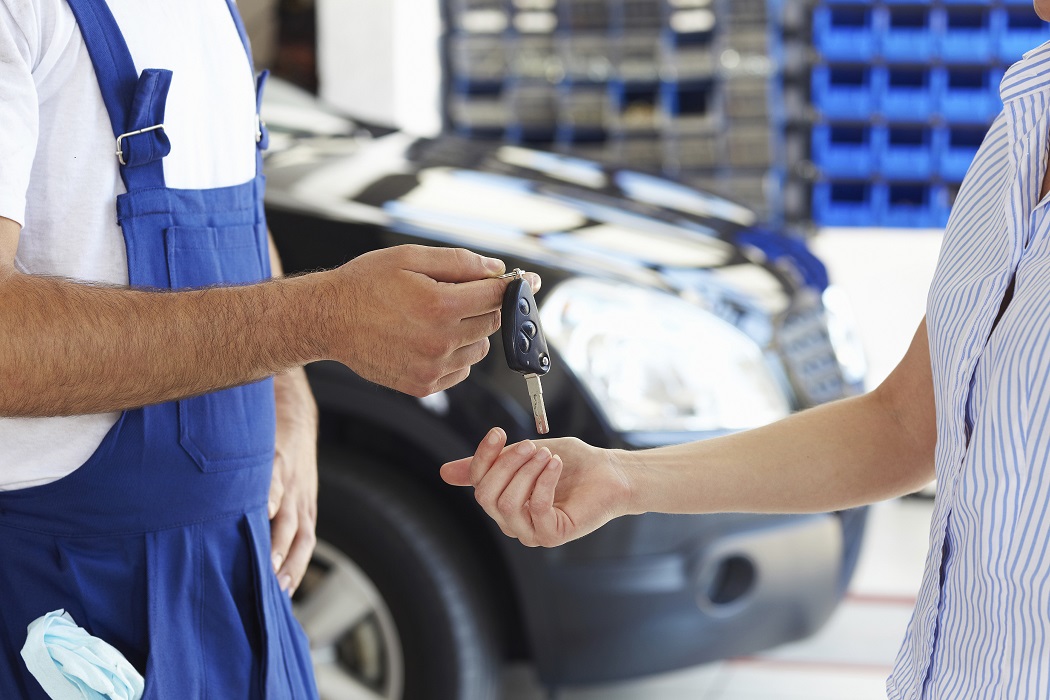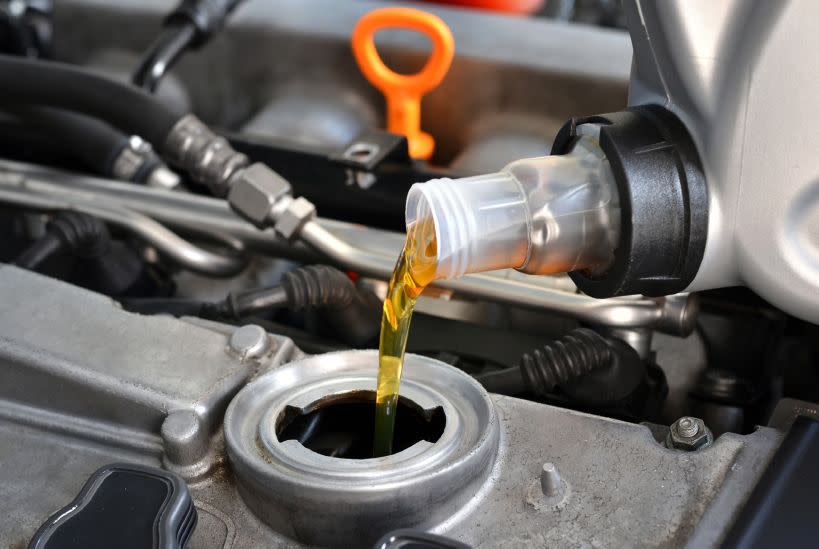 Although the majority of drivers are aware of the importance of regular oil changes, there are still some who don't have this service performed nearly as often as they should. While this may seem like a minor thing to skip, neglecting oil changes can have serious repercussions on your vehicle's performance and lifespan. Thankfully, the expert technicians at Gerald Honda of Matteson are up to the task! Don't hesitate to contact us if you have any questions before you stop in.
Importance of Oil Changes
The primary function of oil is to lubricate all of your engine's moving parts. This ensures that these intricate mechanical components can operate freely and smoothly, so they're able to create the power that makes your vehicle move. However, over time, your oil supply becomes dirty and congealed, due to absorbing the byproducts of combustion, as well as dirt, grime, and other particles. Once this occurs, it's crucial that you get this old oil swapped out for a fresh batch. First, small particles can damage your engine if they're allowed to enter it. Furthermore, dirty oil isn't as effective at lubricating, causing metal parts to rub against one another and create an abundance of friction and heat. Neither are good for your engine!
Trusted Service
Don't get too worried if your vehicle is past-due for an oil change. The mechanics of our Service Department are more than ready to get to work, so you can get back out on the road. In addition, we can take care of any other routine maintenance tasks that you might also need to have performed. For example, many drivers like to have their tires rotated when they get an oil change, so we'd be happy to do so for you. If there's anything else we can help with, please let us know.
Convenient Website Tools
Whether you're planning on coming by soon or are in between appointments, you can always check out our website and make use of the tools we provide for your convenience. Reserve a time slot for your next visit with the Schedule Service link or submit a question to our team with the Ask a Tech form. Our goal is to always offer unbeatable value, so be sure to take a look at our current service specials for some money-saving coupons!
Is your reliable set of wheels in need of an oil change service near Tinley Park, IL? You'll be relieved to hear the Gerald Honda of Matteson has you covered. The next time you have a spare moment, stop in our dealership at 5505 Auto Court in Matteson, IL, to speak with a member of our team.
Testimonials
GOOGLE
7-8-2020
GOOGLE
7-7-2020
"Amazing Service"
DEALERRATER
7-7-2020
GOOGLE
7-6-2020
GOOGLE
7-4-2020
GOOGLE
7-4-2020
GOOGLE
7-4-2020
GOOGLE
6-30-2020
GOOGLE
6-30-2020
GOOGLE
6-30-2020
GOOGLE
6-29-2020
GOOGLE
6-29-2020
GOOGLE
6-27-2020
GOOGLE
6-26-2020
GOOGLE
6-25-2020
GOOGLE
6-24-2020
GOOGLE
6-23-2020
GOOGLE
6-23-2020
GOOGLE
6-21-2020
GOOGLE
6-20-2020
GOOGLE
6-20-2020
GOOGLE
6-18-2020
GOOGLE
6-15-2020
GOOGLE
6-13-2020
GOOGLE
6-12-2020
GOOGLE
6-12-2020
GOOGLE
6-10-2020
GOOGLE
6-9-2020
YELP
6-8-2020
YAHOO
6-8-2020
CARGURUS
6-6-2020
GOOGLE
6-5-2020
GOOGLE
6-3-2020
GOOGLE
6-2-2020
GOOGLE
5-30-2020
GOOGLE
5-30-2020
GOOGLE
5-28-2020
GOOGLE
5-28-2020
CARGURUS
5-27-2020
GOOGLE
5-27-2020
GOOGLE
5-27-2020
GOOGLE
5-27-2020
Read More